WEBINAR: What are the 7 Key Steps for Information Security Peace of Mind?
Tuesday, November 19, 2019
10 am PT / 1 pm ET
Information security and data privacy certification is quickly becoming a requirement to business, but many companies are intimidated by their cost and complexity. There is no need to be.
Executive teams, along with their information security and risk managers, look to mitigate those risks by building an effective information security program and exploring ISO 27001 or ISO 27701 certification.
Register now to join Antonella Commiato, CISO, Hickey Smith LLP and EXTEND Resources, along with Steve Henn, Chief Revenue Officer, EXTEND Resources to learn more about the seven key areas that comprise a "best practices" approach to drastically reducing your risk of an incident or breach.
Together, we will explore ways to comply with the seven clauses outlined in the ISO 27001 standard:
Context of the Organization: Needs, issues, and requirements
Leadership: Strategic objectives, management, and policies
Planning: Risk assessment, mitigation, and infosec objectives
Support: Program documentation, awareness, and communication
Operation: Process planning, implementation, and control
Performance Evaluation: Monitoring, measurement, and analysis
Improvement: Address issues and continual enhancement
PRESENTERS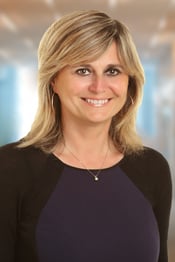 Antonella Commiato
CISO, Hickey Smith and EXTEND Resources
Information security and data privacy guru. Survivor of four successful, rapid-fire ISO 27001 certifications. Read Antonella's full bio.
Steve Henn
Chief Revenue Officer, EXTEND Resources
Tech company entrepreneur, finance leader, and attorney. Data mapping, analytics, and AI enthusiast. Read Steve's full bio.